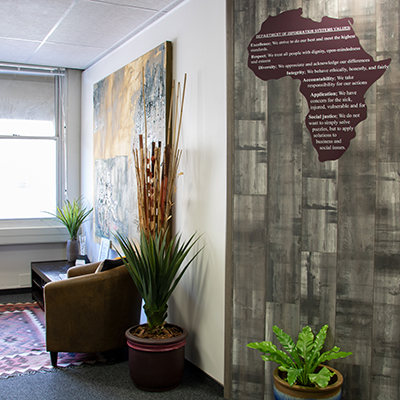 The vision of the School of IT is to be a hub of excellence in all areas of ICT research and training, within and in relation to local, African and global contexts.  Our goal is synergy among disciplines, multidisciplinary and a unified engagement with society, industry and government.
The mission of the UCT School of IT is to develop a critical mass in research and training to meet the transformation goals of society. 
We will develop a community with a distinctive identity, both inside and outside UCT, that is informed by and informs both the challenges of our society and the needs of the ICT industry.