Lehlohonolo Kganakga: honour's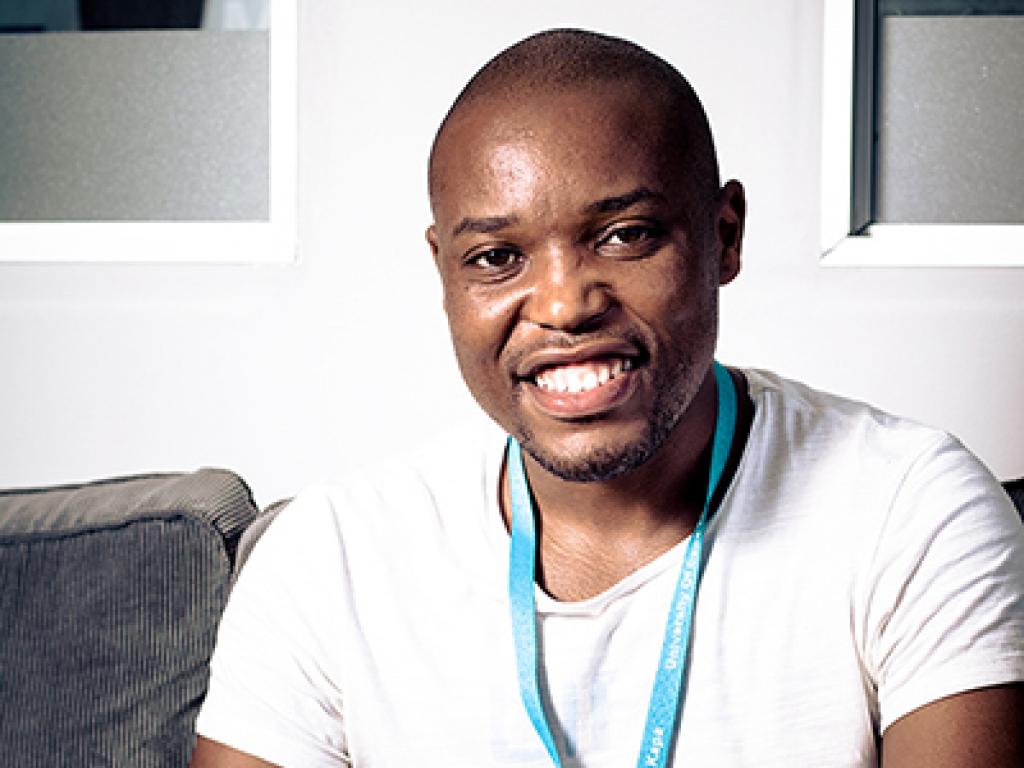 Lehlohonolo Kganakga is on his second honour's degree: studying on a part-time basis, while working full-time.
Thinking that he wanted to be a Chartered Accountant, Lehlohonolo graduated with a BCom through the University of Johannesburg, followed up with an honour's degree in internal auditing. He discovered that his heart wasn't in accounting and he took up a position with PWC as an Information Security Auditor. Through PWC's development scheme, he decided to enhance his knowledge of IT through the Information System's part-time honour's programme.
"When you're young you just jump into a career, not really aware of what's out there. You base your career options on what people think is the most prestigious and a CA was one of those," says Lehlohonolo, "but then I realised I don't really like accounting. So, I was fortunate enough to land up in an IS space."
As an Information Security Auditor, he audits a company's systems helping the financial auditors to verify whether the financial information is accurate, valid and complete. This includes looking at the user management system and the software's development lifecycle, as well as cyber security.
As part of the first year of the honour's programme, Lehlohonolo took the digital forensics option. "I wanted to know how data moves throughout the system." During the second year, which is dedicated to research, his thesis dealt with e-government.
Lehlohonolo found the research component challenging but enjoyable. "Here [at UCT] we actually have to create knowledge." It also showed him the many possibilities of IT. "When you think of IT you think of coding, but there are other parts of IT you can build a career in, [for instance] building websites and making sure those websites are transactional. I don't think a lot of students consider the different options out there."
In the future Lehlohonolo hopes he will get the opportunity to study overseas. His advice to learners considering what to study is not to delay. "Study, get the opportunities and get a feel for what you like." Despite deciding against a future as a Charted Accountant, Lehlohonolo feels strongly that his education has given him great exposure and the opportunity to explore new and exciting possibilities in the field of IT.