Equalising the information highway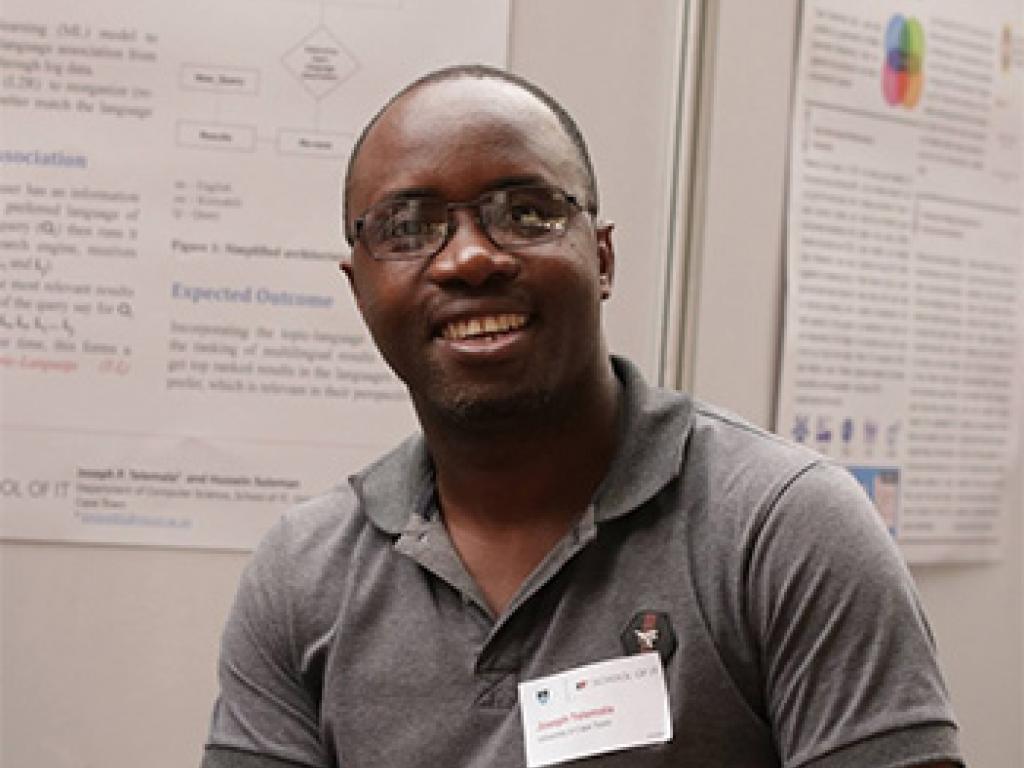 The Hasso-Plattner Institute Research School at UCT congratulates Joseph Telemala on the completion of his PhD in March 2022. His research focused on improving Internet information retrieval for Swahili speakers.
Joseph enrolled in 2018 after learning about the HPI scholarship from a coworker. His studies in computer science have spanned three countries, Tanzania, India, and South Africa, which has broadened his perspective on how computers can solve societal problems in various settings. He was able to empathise with users searching for information on the English-dominated Internet and made this the focus of his doctoral research.
"Internet users, particularly those who speak languages with few resources on the web, frequently struggle to find relevant information to meet their information needs. Despite the fact that Kiswahili is widely spoken in East Africa and other parts of the world, speakers of this language continue to struggle to find relevant information due to a lack of documents on the Web.
"My study sought to investigate how language preferences (between English and Kiswahili) can be used to retrieve more relevant results based on a search topic in a multilingual Swahili information retrieval system."
One of the highlights of Joseph's time at UCT was the collaborative space provided by the Department of Computer Science two labs that are reserved for master's and PhD students. The layout of these labs allows for interaction between students and Joseph enjoyed this space and the conversations it facilitated.
Working through the pandemic was particularly challenging. "I'm glad I got through it, thanks in part to my supervisor, Prof. Hussein Suleman, and the entire Digital Laboratories (DL) Lab team."
After graduation, Joseph has returned to the university where he was employed before joining UCT and is currently working as a lecturer in the Department of Informatics and Information Technology at Sokoine University of Agriculture, Tanzania.
HPI at UCT is financially supported by the Hasso Plattner Institute for Digital Engineering.