HPI symposium 2022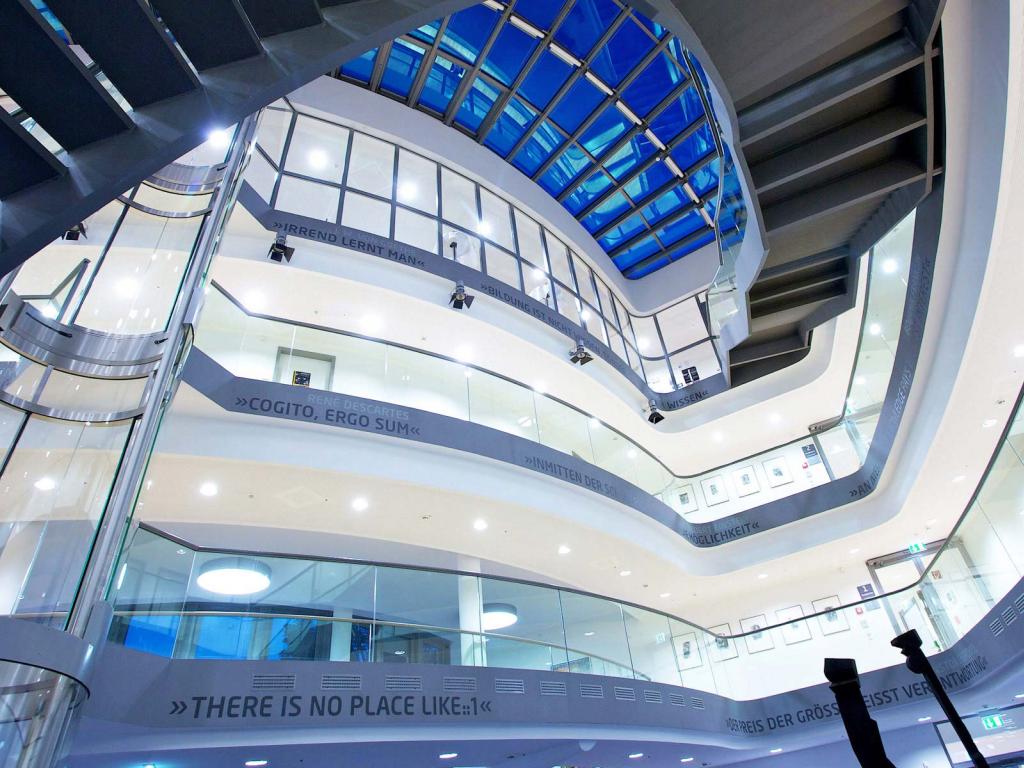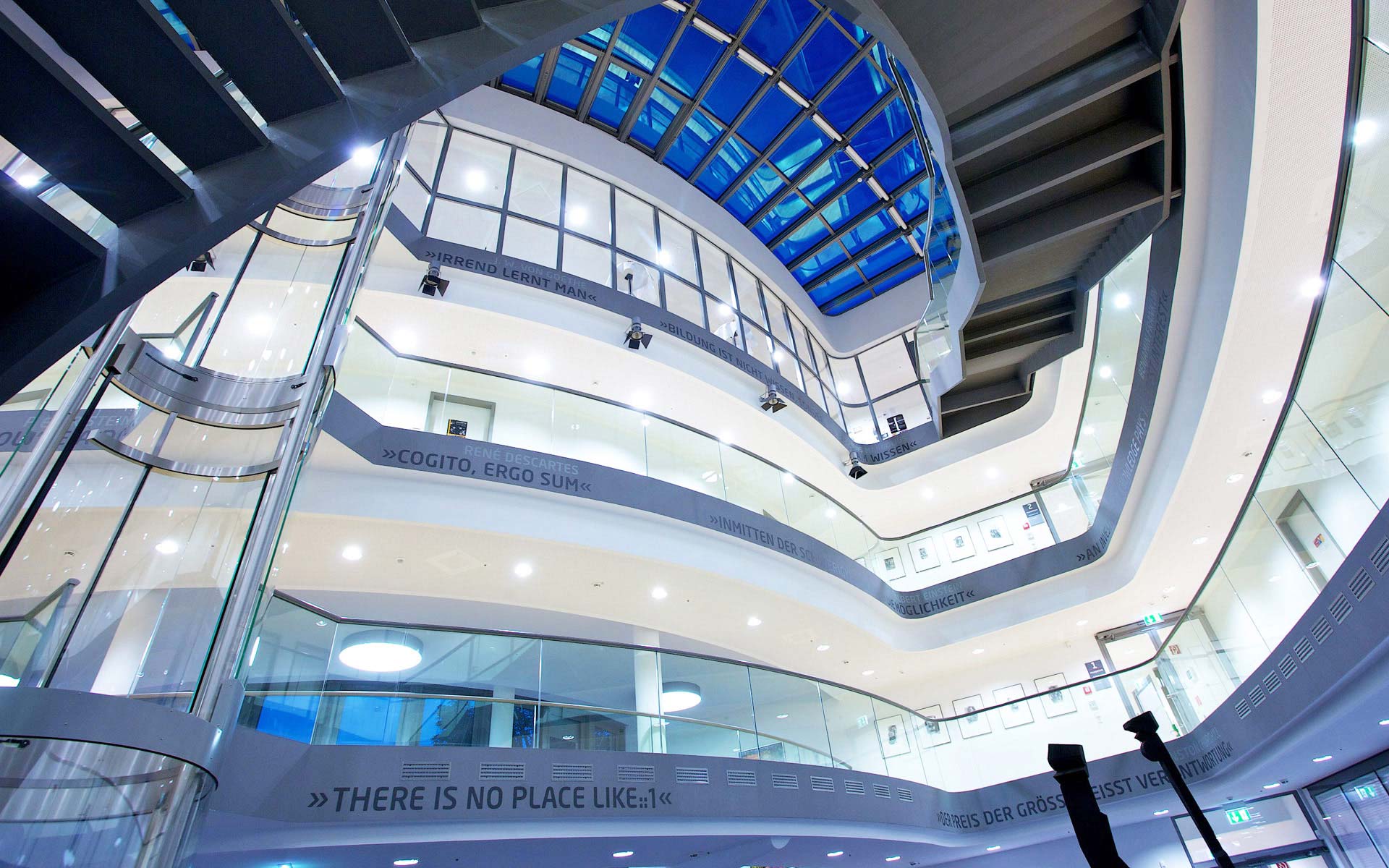 The University of Cape Town's HPI students received the invitation to attend the April HPI symposium in Potsdam and five students, as well as Associate Professor Maria Keet, made the trip.  
Arriving in time for Doctoral Students Day, UCT's students were able to meet PhD students from around the world who are studying in Germany in person, and students from California and China online. Several PhD students based in Cape Town joined the symposium online via live streaming.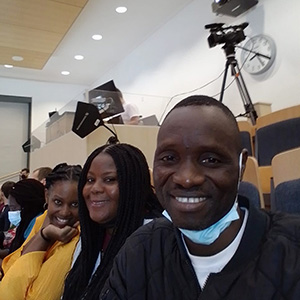 Prof. Keet's keynote address dealt with conceptual data modeling in relation to the academic process, emphasizing patience, perseverance, strategy, spin-off, and how to handle rejection and success stories during the research career. This was followed by a presentation by Mazhar Hameed on data cleaning and preparation. He spoke about the way he combined four different research lab projects into one cohesive body of knowledge.
Johan Bontes gave his presentation on his Boolean logic solver in the beautiful D-Space building. Despite being a notoriously dry subject, Prof Polze described it as 'breathtaking'. David Laar also presented on an aspect of his research that covers an evolutionary Agile business process redesign approach and this was very well received.
Students were impressed with the collaborative nature of research at HPI, Potsdam that sees students work on more focused research topics as part of larger research projects in which sub-research projects draw on findings of other projects and there is much knowledge sharing and support among members of research groups. The link with industry and business facilitates addressing practical problems and empirically testing theories.
"We had incredibly open and smooth interaction sessions with colleagues and professors, gaining tips on how to collaborate and take advantage of research resources at HPI. I was impressed to learn about the collaborative, team – and industry- based nature of research at HPI, Potsdam," recalled David Laar.
"The welcome we enjoyed from the HPI staff and students was heart-warming and we enjoyed many hours together on and off campus," said Johan Bontes.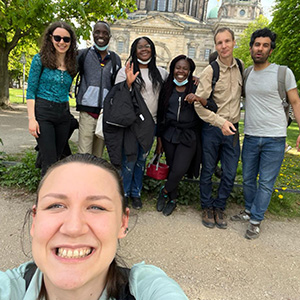 Sarah Dsane-Nsor was fortunate to join the event due to an expedited visa and was the final presenter for the symposium on the theme "Using familiar tools in an unfamiliar context: Sharing co-designing experiences in a cross-cultural low-resource context".
"I liked how the many projects were combined into one during the students' interaction since it encouraged teamwork. I discovered that, if there are research alignments, there are further opportunities to collaborate with any of the students in a specific research school beyond the symposium. I would urge new students to take advantage of such exchanges to enhance their knowledge, collaboration, and research skills," said Sarah.
The trip was beneficial for both students and staff. It wasn't just devoted to work as the UCT party enjoyed a boat ride, a visit to the museum, a walk around Potsdam and Berlin city and met with PhD students.