A new year for the HPI Research School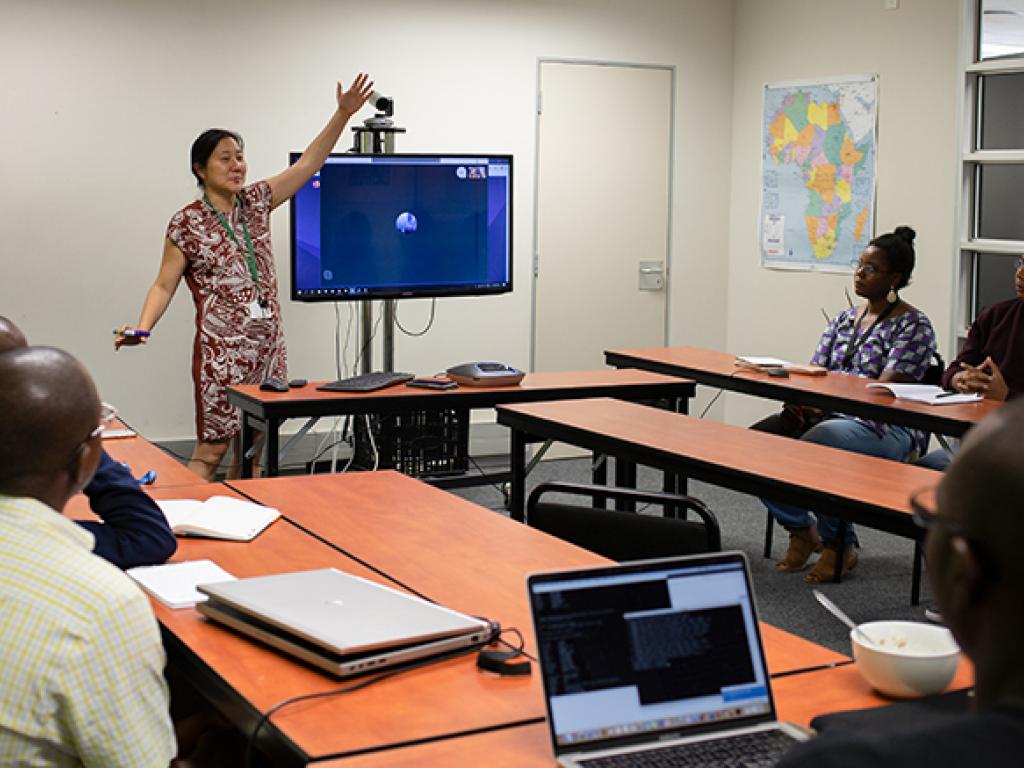 The 2020 HPI Research School's programme kicked off with five new students and the addition of Professor Irwin Brown as an HPI superviser, while two students earned their doctorates.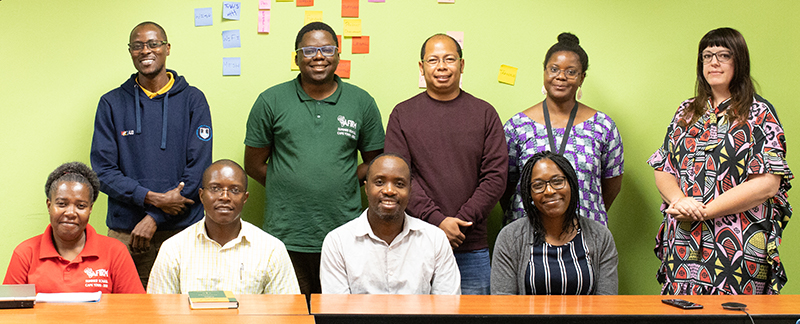 As some of the brightest PhD students from sub-Saharan Africa Mary-Jane Antia, Frances Gillis-Webber, Clifford Sibanda, Guidance Mthwazi, Khanyisa Malufu will be undertaking research under the supervision of Professor Irwin Brown, head of the Information Systems Department, Associate Professor Maria Keet, with the Department of Computer Science, and Dr Josiah Chavula, also with the Department of Computer Science.
Research projects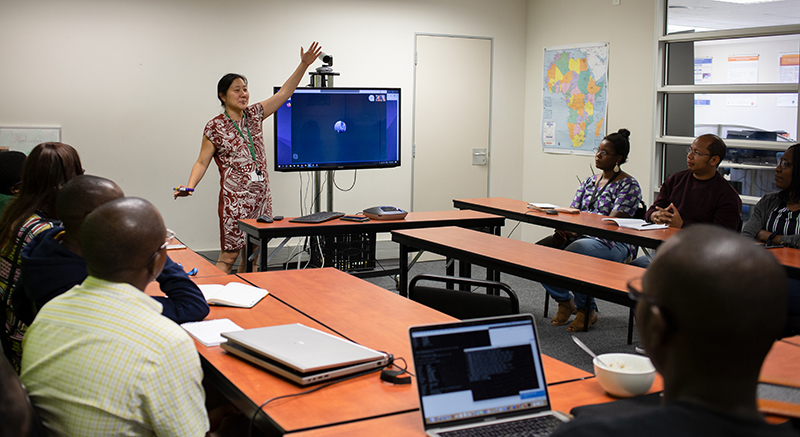 Antia's research focuses on creating a tool to generate competency questions for use in Ontology Engineering from corpus as well as developing metrices that can be applied to them, in a bid to encourage the use and application of competency questions in various aspects of Ontology Engineering. Her supervisor is Associate Professor Maria Keet.
Malufu's topic is entitled "Consumer Choice of Digital Payment Option within a Multi-Channel Environment – a Developing Country Perspective". In many African countries, digital payment options have become quite prevalent. Consumers are often faced with a variety of options with which to make payment. Khanyisa aims to investigate how consumers go about deciding which option to use, and under what conditions, taking into account the characteristics and features of the digital technology in use. His supervisor is Professor Irwin Brown.
Gillis-Webber, from South Africa, completed her master's at UCT. Her supervisor is Associate Professor Maria Keet and her research topic is on multilingual knowledge graphs. Knowledge graphs are used in Artificial Intelligence and they serve to describe a domain in a structured way. Her research focuses on the verbalisation of knowledge graphs for under-resourced languages.
Sibanda's research is on Performance Evaluation of the Software Defined Network (SDN) Control or Management of the Multi-Protocol Label Switching (MPLS) Protocol's Fast Reroute (FRR) Mechanism. He has broad research interests in Network Management Framework and Security, Mobile and Wireless Technologies and Applications, Software Defined Networks and Autonomic Networks, Telecommunications Broadband Networks and Handover Mechanisms in Heterogeneous Networks. His supervisor is Dr Josiah Chavula.
Mthwazi, from Zimbabwe, previously worked for the Institute of Development Studies at the National University of Science and Technology, (IDS-NUST). There, he worked in several capacities in the IS/IT domain since April 2011. His research interests are in ICT4D and IS public policy, and his proposed topic title is: "Improved Electronic-Governance (E-Gov) and Information Systems (IS) public policy formulation for Zimbabwe." His supervisor is Professor Irwin Brown.
Graduates
Two students recently graduated with PhDs in Computer Science.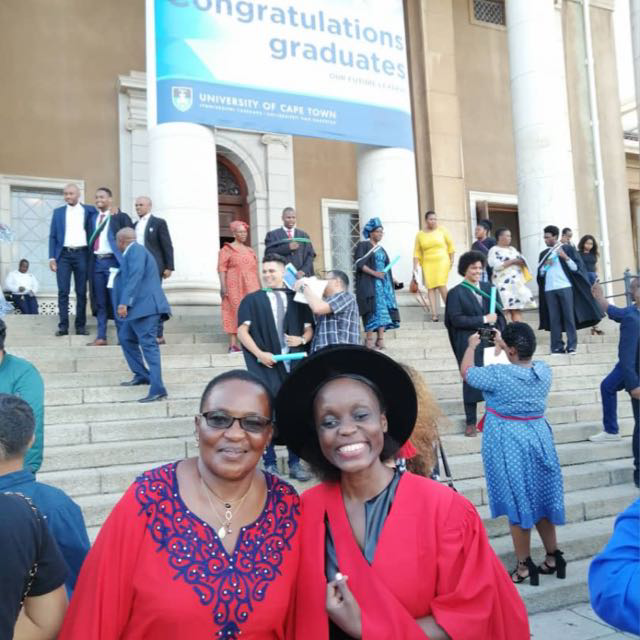 Joan Byamugisha, who is currently working as a research scientist at IBM Research Africa in Johannesburg, received her doctorate for a thesis that presents a new approach to generate text in agglutinating Bantu languages by obtaining natural language descriptions from logical theories, demonstrating how the complex structure of Bantu languages can be computationally captured during text generation. Her current research centres around applications of computational linguistic approaches to the healthcare domain.
Sinini Ncube's thesis investigated a mobile-based system that combines social media tools with electronic textbooks, which are boundary objects of interest among students, to encourage collaborative reading that enhances a shared understanding of common content. She is currently lecturing programming and supervising ICT4D projects at a private IT school called Belgium Campus in Pretoria.
Advice to new students
Ncube offers the following advice to the new cohort:
Maintain a healthy work–life balance by finding a routine that works for you. Life happens, do not be too hard on yourself and burn out. Looking after yourself is key to success in this journey.
Document everything, every advice, every idea, every analytical thought, every feedback about the thesis from friends, family, supervisors, colleagues – it always comes in handy when writing the thesis.
Utilise every moment when you are highly motivated and productive. Productivity can be one paragraph a day, that is an achievement in this journey. Whatever comes to your mind, WRITE IT, you will criticize it later.
Travel the world, research papers to conferences are your gateway to paid up holidays in between the hectic research work.
Do not give up, at least not permanently. I gave up many times but that was all temporary.
The School of IT welcomes the new additions to the HPI Research School at UCT and wishes all the best to our most recent graduates.
The HPI Research School at UCT serves as a gateway for educating sub-Saharan African information technologist, supporting PhD and postdoctoral research in information and communications technology for development (ICT4D). The school is financially supported by the Hasso Plattner Institute for Digital Engineering.